Soundhouse
Built from the ground up.
Console : Trident 80B
40 inputs, 24 monitor, 24 buss, (64 inputs available on mix down).
Recapped in 2016 by Jack Endino.
(trivia: Pink Floyd used a Trident 80B to Track The Wall.)
Outboard Mic Preamps

API – total of 10 channels
API 3124 – 4 channel mic pre
API 3124 – 4 channel mic pre
– both w/API 2520 Op-Amp – Classic Console Circuit
(2) API 512c
Neve – total of 6 channels
(2) Vintage 1073s (with EQ)
(4) 1073s DPAs
Universal Audio

2 -610 (with EQ) (We have an additional 2-610 on advance request!)
6176 Vintage Channel Strip: (1) 610 pre and (1) 1176 style compressor

Great River (4)

(2) Great River MP-500NV
Great River MP-2NV 2 channel preamp

Chandler

(2) LTD-1 (neve style with EQ, great on bass and kick!)

Millennia HV-3D

8 Channels of pristine, high end mic pres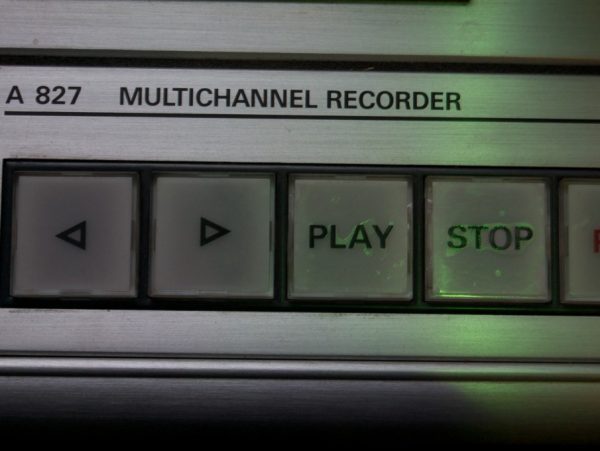 Analog Recorder:
Digital Recorders:
ProTools 12 HDX + UAD2 Quad card
Apple Mac Pro 3.33 Ghz 6-Core/32GB RAM
CD Recorder / Player
Digital Conversion – 32 channels
(4) Mytek 8×192 ADDA converters
Software and Plug-ins
ProTools 12 HDX
Antares Auto-Tune
Waves Gold Bundle
Waves IR-1 (convolution reverb)
Universal Audio

LA-2A
1176LN/SE
Pultec EQP-1A
Realverb Pro
Neve 1081 EQ
Lexicon 224 (UA Plug-In)
Massey DRT (Drum Replacement Tool)
Massey L2007 Mastering Limiter
Massey THC Distortion Stompbox
Massey TD5 Tape Delay
McDSP
Soundtoys
Monitors
Genelec 1030A
Yamaha NS10m
Tannoy DMT215
JBL 4412
Headphones
Audio Technica ATH-M50 (x2)
Sony 7509 (x5)
Sony 7506 (x2)
AKG 240s (x4)
Fostex T20's (x4)
AKG headphone w/ phantom mic
Closed back headphones:

Sennheiser HD 280 PRO
Audio-Technica ATH-M50X
amplifiers
Mains: Bryston 4B SST
Near Fields (NS10m): Bryston 3B
Near Fields (Genelecs): self powered
Hafler Headphone amps (2)
Live Room monitors (JBL 4412's): QSC Amp
Rane Headphone amp
instruments
Hammond C3 with Leslie 122
(Same thing as the B3, made for churches with a board across the back so no one can look up the organist's skirt…)
Upright Piano
Guitars, basses, etc on request (see below)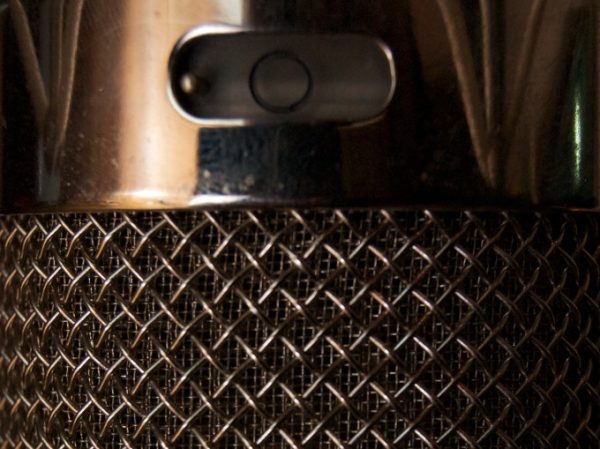 Our assortment of Bass/ Kick Drum microphones:
AKG D112 (x2)
AKG D12
Electro-Voice N/D868 ND868
Audix D4
Telefunken M82
RE20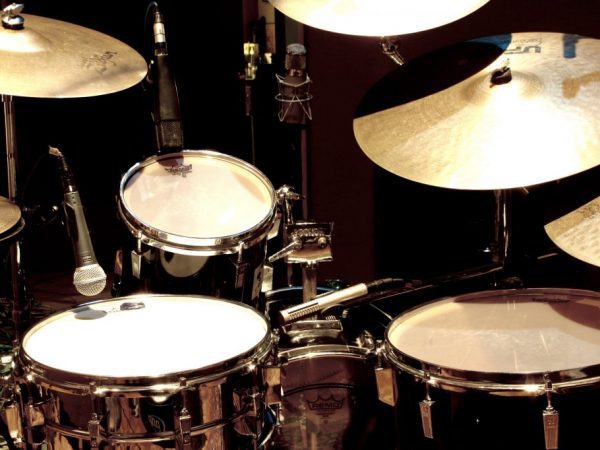 Our Microphone Locker
Neumann Tube U47 (org.) from approx 1948.
Neumann U87 (w/ Stephen Paul mod)
Neumann U87 70's Vintage, rediaphramed
Neumann U87 Vintage
Neumann KM84 (x2)
AKG Tube C12VR w/ 6072 tube
AKG 414 (x2) (sn matched silver pair)
AKG C 451 B (x2)
AKG 460B (x2)
AKG D112 (x2)
AKG D12
AKG SolidTube
Lauten Audio Atlantis FC-387 FET Condensor
Pearlman TM-1
Mojave Audio MA300
Telefunken M82
Josephson e22s (x3)
AT 4050
AT Pro 37 (x2)
AT Pro 37R
AT-8035 (Shotgun Mic)
Coles (BBC) 4038 Ribbon
Royer 121 (x2) Matched Pair Ribbon
Beyerdynamic M160 Ribbon
RCA BK-5B Ribbon
Korby Kat Blue
Electro-Voice RE20
Electro-Voice N/D868 ND868
Sennheiser MD421 (x5)
Sennheiser 441 (x2)
Shure SM81 (x2)
Shure 520D "Green Bullet"
Shure SM7
Shure SM57 (x5)
Shure Beta 57
Shure Beta 58
Shure Beta 87A
Crown PZM 30D (x2)
Outboard
Compressors and gates
Teletronix LA2A Tube Opto Vari-Mu Compressor.
Urei 1176 Blue! – the early model, approx: 1967
Urei 1176 Silver – from approx. 1973
(x2) Distressor EL8X (consecutive serial numbers – both w/ Brit Mod.)
(x2) Distressor
DBX 160xt (x2)
DBX 128 compressor / limiter
DBX 166 stereo
DBX 160 VU Black Face
Fairchild 663 Opto Compressor
Chameleon Labs 7720 Stereo Compressor (Jack's)
SSL G Series Stereo Compressor (The Glue)
Federal AM-864/U Tube Compressor / Blackface / 1957 / has the Steve Firlotte / Inward Connections update / mods.
Signal Corps BC-730-C (early Federal AM-864/U) tube compressor from 1942
Aphex 612 Gates (x2) (w/ Roger Nichols "Wendel" circuit)
equalization
Summit Tube 200A Stereo Eq
API 550b (x2)
Fairchild 664A eq (x2)
Chandler LTD-1 Pre/EQ
Vintage 1073 Pre/EQ
Blonder-Tongue Audio Baton, all-tube graphic EQ from 1959, restored by Jack
effects
Lexicon PCM91
Lexicon Model 200 (vintage)
Lexicon PCM41
Lexicon PCM42
Lexicon PCM60
Lexicon LXP5
Lexicon LXP15
Yamaha Rev 7
DBX Subharmonic synth
Eventide H3000S Harmonizer
Tascam balanced line converters (2)
instruments / amplifiers
Marshall JCM 800 Lead head
Marshall 300w 1960 Half Stack cab
Fender Hot Rod DeVille
Sunn 200S w/ 215 cabinet – Rocks!
Fender Twin Reverb (1965) all stock!
Ampeg Fliptop B12
direct boxes
Demeter Tube DI
Countryman DI (x2)
DCE – 32 Jensen DI's "Synth Driver"
Jensen / Wolfe DI (Sunset Sound)
Radial Engineering J48 STEREO DI w/ Phantom Power
Additional equipment / instruments on advanced request
Microphones
AKG D112
AKG SolidTube
Beyerdynamic MC930 (x2)
SM58 (x2)
Shure SM7B
AT 2030
Amps & Other Stuff
Ampeg V-4B
Yamaha monitor wedge
Power amps (Bryston 3B, QSC)
Mic Preamplifiers
UA 2-610 (for a total of FIVE – Kick/Snare and Overheads!)
Symetrix SX-202
Vintage Altec 1589B (killer on snares!) – w/ 1588B and 1588C Transformers
Effects / Processors
Lexicon PCM90
Moogerfooger Lowpass Filter
Lexicon LXP 5
Symetrix 425 Dual Compressor/Limiter/Expander
Instruments
Gibson Les Paul
Martin Acoustic (D-35)
Martin Acoustic (D-35 S)
Larivee Acoustic bass
Cedar Mountain Banjo
Cedar Mountain Ukelele Banjo
Nord 2 Rack
Jack's stuff on advanced request
Microphones
Shure Revere CR81A Controlled Reluctance Mic
Chameleon Labs TS-2 mic
AKG 414 (2) (black)
Shure KSM 44 mic
A-T 4033 mic
Shure SM91 kick mic
Shure Beta 58
D112s (x2)
MD421s (x4)
Other Stuff
Millenia TD-1 DI/preamp
Radial DI
Endino "G-Fog" Re-Amp box
(2) Yamaha Monitor wedges
Ramsa stereo power amp
Instruments / Amps / Pedals
AD/A Flanger (org)
Musitronics Mu-Tron III (org)
(2)Dunlop crybaby
Korg Toneworks DTR1 Rack Tuner
Electro Harmonix Electric Mistress (org)
Electro Harmonix Memory Man (org)
Ampeg SVT II bass head
Energy 2×15 bass cab
Fender Twin Reverb amp ("Bleach")
'64 Deluxe Reverb
Marshall JMP 50-watt head (1978)
Marshall JCM 800 100W (1983) with Soldano Preamp Mod
Marshall JCM-2000
Fender Deluxe head
Zinky MOFO 50w Head and cab
Sovtek heads MIG 50 and a MIG 60
Acoustic 204 cab w/ 4 GM70 Celestions
Peavy Classic 30 amp
Fender Bassman blackface head
Fender Bassman 135 head
(2) Golden Gate Model 1155 head
Stromberg – Carlson tube head
Traynor YBA3 Custom Special head
Fender 64′ blonde Showman head
Seymour Duncan Convertible head
Silvertone amp
Alamo single-15 tube combo amp
Roland TR–808 (orig.)
Jack's "G-FOG" Drums:
Kick – 14 x 22 Ludwig
Snare – 14x 6 Rodgers Dynasonic Steel
Tom 1 – 12 x 9 Ludwig
Tom 2 – 16 x 17 Ludwig
Spare Pearl 13″ Rack Tom, black
Spare snare, metal, large, no-name
Various drum hardware, pedals and cymbals
6 guitars, 3 basses, etc . . .