Yup, these guys spent four days here at the end of August, with Steve Fisk. Some really talented and creative kids, umm, I mean CATS. I walked in once and they were dropping a bag of percussion instruments on the floor … I think they were recording that, but I'm not 100% sure. They did some cool/creative stuff recording and they have the right guy producing them –  Steve made good use of the Fairchild EQ's and Opto Compressor! That just made my day. It's also cool to see Fisk's ARP 2600 in the studio.
Check em out here: SEACATS
And, while we get lots of positive remarks about the Vibe at Soundhouse, this gives us a little extra credit, too …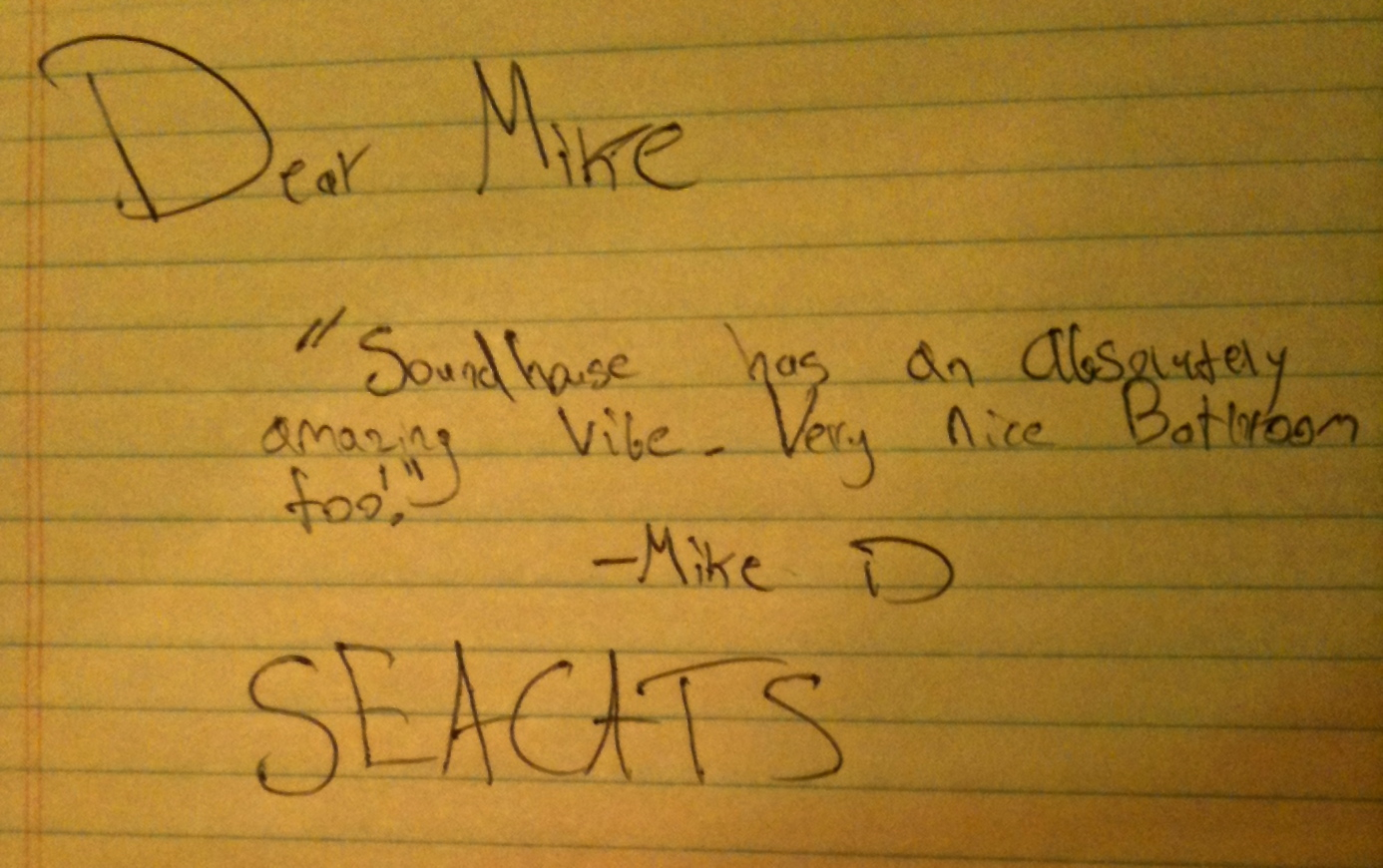 Thanks guys!
– mike